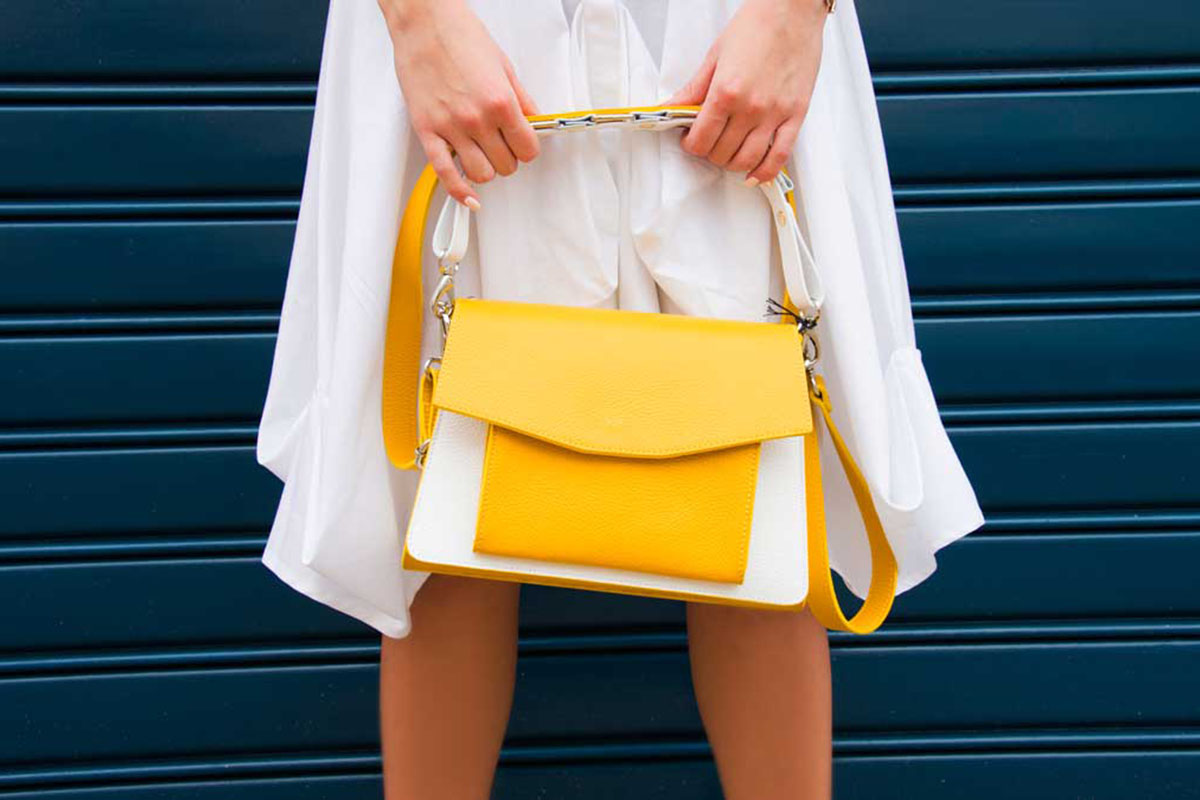 Overall, there's more to fall accessories than wearing necklaces and sunglasses. With that said, we are excited to share with you some of the accessories worth having this season.
1. Handbags
Of course, handbags are not only a must-have in fall but also for every season. After all, they are convenient and complete any outfit. Nevertheless, some bags are ideal for fall, such as a clutch.
In fact, clutches are a staple in many fall wardrobes because they're not just elegant; they can also give you a different vibe, depending on your outfit. In addition, clutches come in various styles, sizes, and shapes, so you'll undoubtedly find the perfect one for you.
Aside from clutches, another handbag we love is a top-handle bag due to its ideal size.  After all, it's not too bulky to carry, but it is big enough to keep your keys, wallet, and other essentials.
2. Hats
Overall, any fall outfit will look more adorable with hats. In this case, for the chilly weather, we prefer beanies because they provide warmth. Aside from this, you can also choose a beanie in different colors so that it can spruce up any outfit easily and quickly.
Aside from beanies, we also love bucket hats for this season. In this case, some of the trendiest bucket hats are fur bucket hats. So, we highly recommend these if you find basic bucket hats too simple for your style.